Casino Parties - Casino Night - Monte Carlo Parties - Monte Carlo Night - Las Vegas Parties - Las Vegas Night - Poker Night
Washington, DC Metro Phone (301) 648-6030  Richmond, VA Phone (804) 747-9109
DEALERS CHOICE CASINOS is easily your best bet for all kinds of parties!
Monte Carlo parties, casino parties, Las Vegas parties, Casino Night, Monte Carlo night, Las Vegas night, and Poker Night themed parties for the entire Washington DC metro area including Maryland, Richmond, Northern Virginia, Baltimore, Washington DC, Montgomery County and Virginia.
Dealers Choice Casinos will travel!
We will go to your location, whether it is your business location, residence or any other facility that you choose as the location of the event.
Any Type of Event!
Whether you are having a Corporate event, Holiday Party, Birthday Party, Bar-Mitzvah, Graduation party, Block party, charitable fundraiser or just want to be the host of a Casino Night, we will be happy to assist you.
Click here for see what we can do to help make your next party a great success!
DEALERS CHOICE CASINOS simply prides itself on customer satisfaction at a very competitive cost. 
Pricing includes: Casino Quality Equipment, Telephone or On-site meetings, Available 7 days a week for planning, consulting or just to answer your questions, Delivery, Complete set-up and breakdown of equipment for your event, Professionally dressed.
We have what you need at the best rates in the area, dealers with the knowledge and personality to ensure your guests will have a wonderful time, and we guarantee to match or beat any competitors price!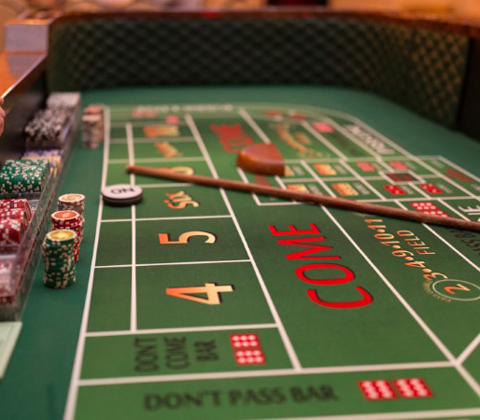 Washington, DC Metro Area – (301) 648-6030
Richmond, Virginia Area – (804) 747-9109
Questions?? Having An Event? Ask or Tell Us About it Here!
Dealers Choice Casinos Serves the entire Baltimore, Washington, DC Metro and Richmond, Virginia areas including:
Washington DC, Montgomery County, Prince Georges County, Frederick, Frederick County, Washington County, Howard County, Carroll County, Baltimore City, Baltimore County, Anne Arundel County, Alexandria, Arlington, Fairfax, Northern Virginia, Richmond, Mechanicsville, Glen Allen, Midlothian, Petersburg, Tapahanock, Fredericksburg, Williamsburg and Charlottesville.
Contact Us Today for a quote on any of the packages!
Washington, DC Metro Area – (301) 648-6030
Richmond, Virginia Area - (804) 747-9109
email info@dealerschoicecasinos.com
We use Angie's List to assess whether we're doing a good job keeping valued customers like you happy.
Please visit AngiesList.com/Review/7345911 in order to grade our quality of work and customer service.
Unlike Las Vegas however, no real money is won as a result of gaming. Players become eligible to win prizes when gaming closes by exchanging their casino winnings/chips for raffle tickets. Prizes would need to be donated for several drawings at the end of the evening. A players' chance to win a prize is limited to the number of raffle tickets they earned by playing the casino games. The host of the event or Dealers Choice Casinos will exchange winnings for raffle tickets at a pre-determined rate. Example - the rate of (1) raffle ticket for every $500.00 in casino chips or $500.00 in unused Dealers Choice Casinos "Fun Bucks". Your committee has the option to change this model to better suit the needs of the organization
Dealers Choice Casinos serving the entire Washington, DC Metro and Richmond, Virginia areas.
Contact Us Today for a quote on any of the packages!
Washington, DC Metro Area – (301) 648-6030
Richmond, Virginia Area - (804) 747-9109
Email info@dealerschoicecasinos.com