Playing the Games - NASCAR Racing
NASCAR Racing Photo Gallery >>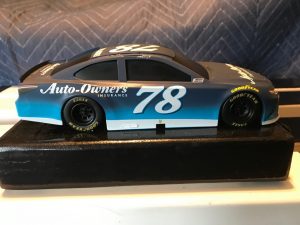 Basics of NASCAR Racing
NASCAR Racing is a fun and exciting attraction for any event.
There are 6 cars that race down the track in each race. Cars move by the roll of the dice. Several different scenario's determine the winner of each of the races!
Player's can bet on as many cars as they would like for each race.
Wagers are calculated when the betting booths close and odd's are posted.
Then they are ready to start their engines and you start cheering!
NASCAR Racing Photo Gallery >>